Mission Statement
Action Plan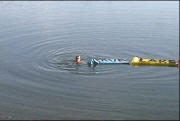 Save Lake Hallett! Learn how!
---

SPPA Connections-June 2003
100K Normal Speed
56K Dialup Speed

SPPA "Know Your Community"
100K Normal Speed
56K Dialup Speed

KARE 11 News - Mystery Barrels
256K Broadband Speed
100K Normal Speed
56K Dialup Speed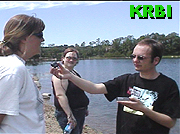 KRBI Radio Interview - June 2004
100K Normal Speed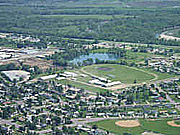 Aerial photo courtesy pilot Theresa Johnson and photographer Jon Smithers.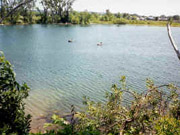 The clear waters of Lake Hallett.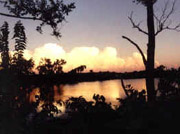 Sunset on Lake Hallett.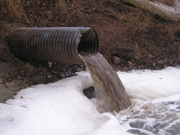 Saving a Lake
---
Home Page Index
• Current Home Page
• Winter 2011 - Fall 2012
• Spring 10 - Summer 10
• Summer 09 - Winter 10
• Spring 2009
• Winter 2008
• Spring 2008 - Plan Completed
• Winter 2008 - Council Updates
• Fall 2007 - City Election
• Spring 2007 - Lake Cleanup
• Winter 2007 - Plan Accepted
• Summer 2006 - Winners
• Spring 2006 - Carp Contest
• Winter 2006 - Zooplankton
• Fall 2005 - City Elections
• Summer 2005 - County Fair
• Spring 2005 - Shore Cleanup
• Winter 2005 - Newsletter Issue
• Summer 2004 - MN Lakes Asc
• Spring 2004 - Newsletter Issue
• Fall 2003 - Blanding's Turtle
• Summer 2003 - Fish Kill

• Current Newsletter
• Fall 2008-Winter 2009
• Spring 2008 Newsletter
• Spring 2007 Newsletter
• Summer 2006 Newsletter
• Spring 2006 Newsletter
• Summer 2005 Newsletter
• Spring 2005 Newsletter
• Winter 2005 Newsletter
• Summer 2004 Newsletter
• Fall 2003 Newsletter
• Summer 2003 Newsletter
Welcome to the Lake Hallett Association
St. Peter, MN
Welcome to the Lake Hallett Association home page.
Visit us on Facebook
Annual Lake Shore Clean Up
Julia A., 17, of Warsaw, Poland, recently volunteered to participate in the Lake Hallett clean-up. Julia is a student at Monnet International School in Warsaw, where she received her Baccalaureate in June, 2012, just before coming to the United States with her family for two months to travel, learn about U.S. customs, traditions, and practice English. She is currently completing requirements for a three-part program called Creativity, Action, and Service (CAS). Julia volunteered for the Lake Hallett Association clean-up in partial completion of the Service portion of CAS.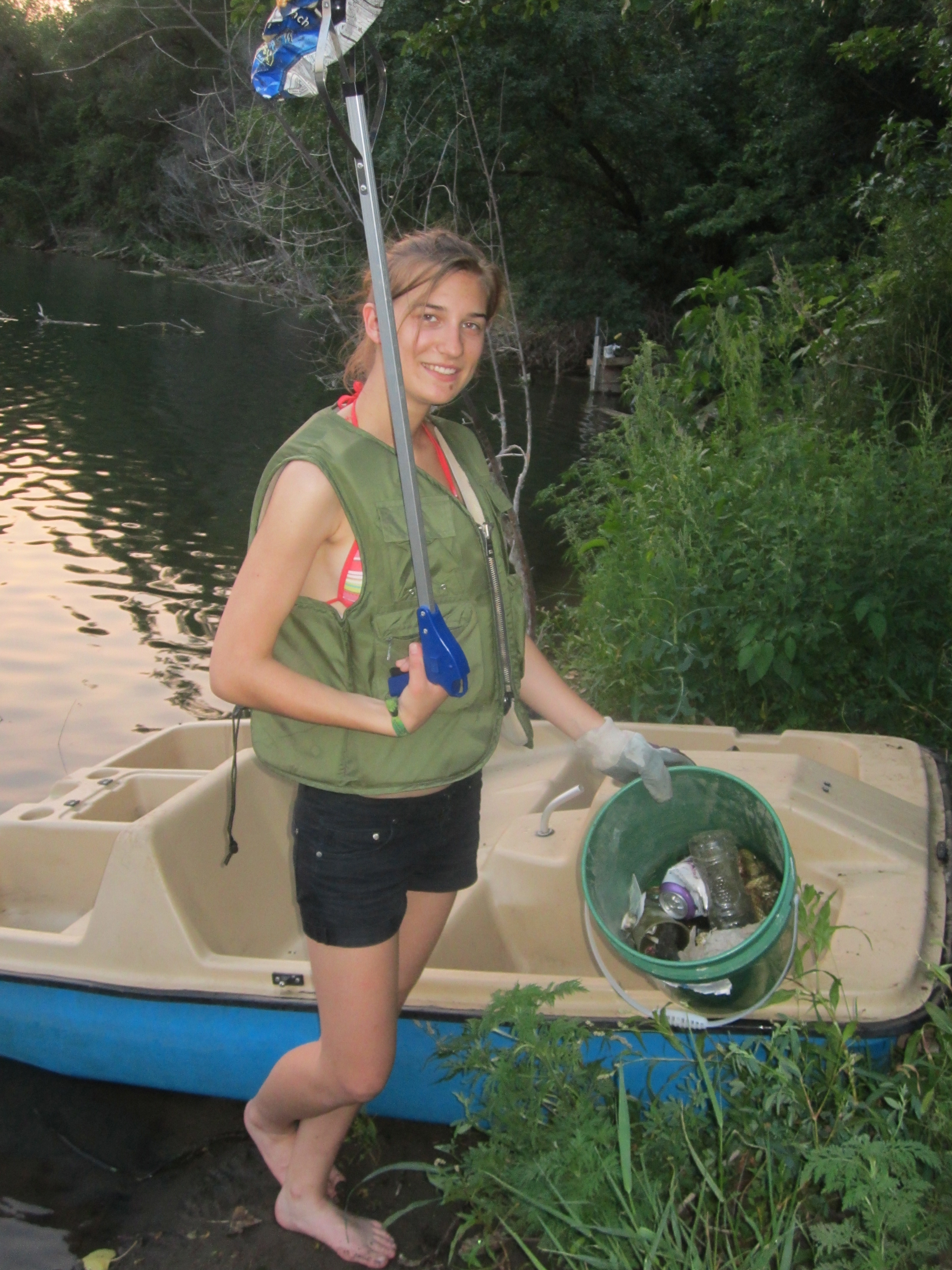 MN Dot Adopt A Highway Clean Up
Adopt A Highway Hwy 22 S. St. Peter, MN Spring road crew adapted to the early spring and hit the mileposts for the bi-annual clean up.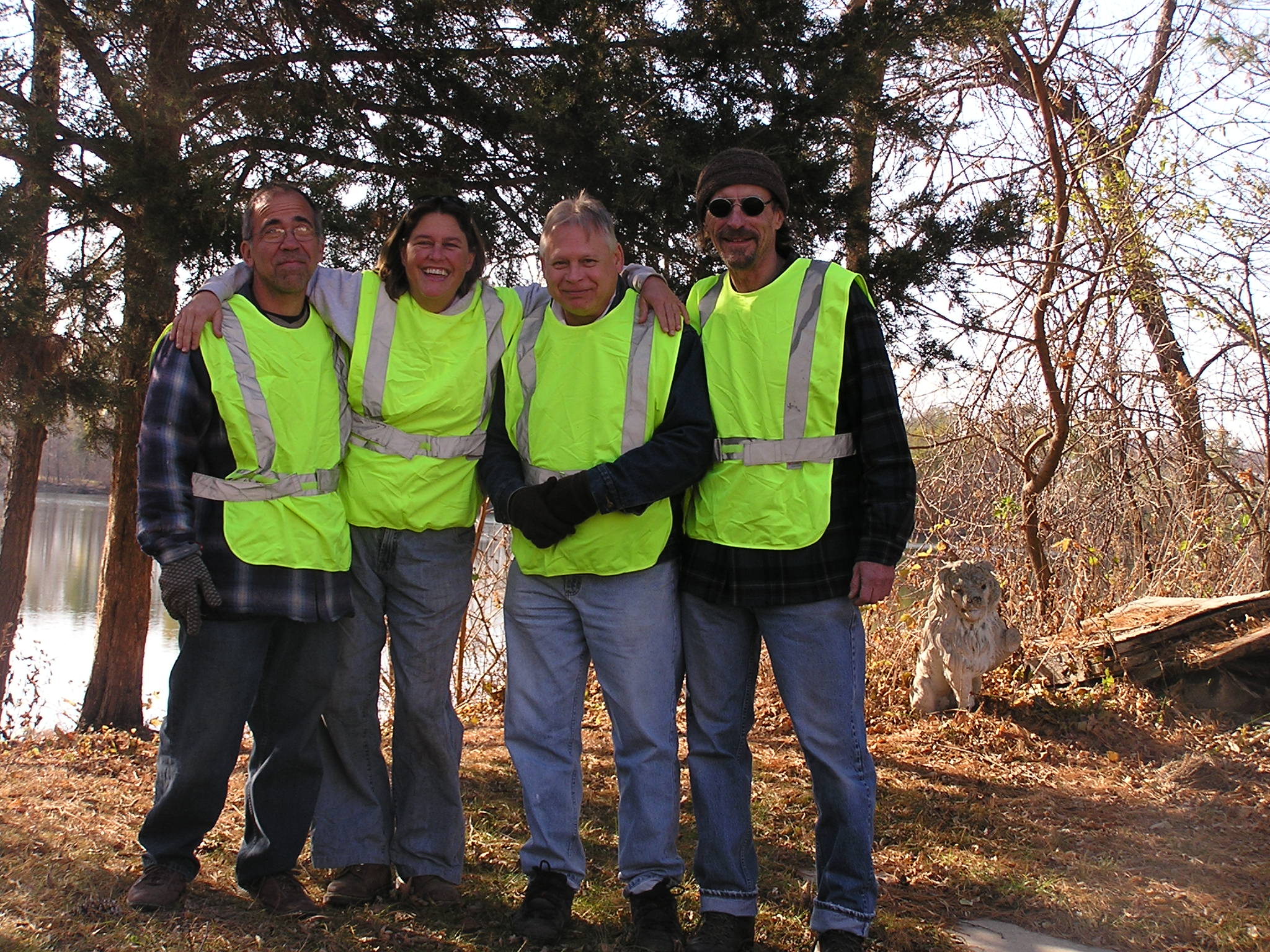 Monitoring Plan Data Collection
We'll continue the monitoring plan for the season 2012. The association has been collecting data in a formalized plan since 2008. The association is proud to assist the state and other organizations by collecting and assessing this data. See the collection at MN DNR Lake Finder. You'll will need to search lake finder for Unnamed - 52000100 in Nicollet county. Also, visit the page MN DNR Lake information report for more information about Lake Hallett in St. Peter MN.


---
Lake Hallett offically remainsdesignated (Unnamed) Lake ID #52-0001 (Lake Hallett) after county board grants city naming rights.
No government or individual can "take possession of" or control the water basin (Lake Hallett) itself since it is a designated public water.
Leo Getsfried DNR Hydrologist
[See Minnesota Statutes, Section 103G.005, subd. 18.]
Read the petition documents and the LHA response.
---
Past Community Highlights
Minnaqua Kids Fishing Clinic
Hosted by
The Lake Hallett Association

MinnAqua is a statewide education program run by the Department of Natural Resources (DNR) designed to teach angling recreation and stewardship as well as the ecology and conservation of aquatic habitats.
We will learn about fishing safety, tying and baiting hooks, casting and how to make your own inexpensive fishing rig. Held at the public access located at the Saint Peter Waste Water Treatment plant parking lot off of Saint Julien Street

Sponsored by:
Hobber's HWY 99 Bar & Grill
Walt's Hook, Line & Sinker
Culligan Water
Dillon True
With assistance from the City of Saint Peter

Academics on Lake Hallett. Nik Myhra-Edward's senior paper "Lake Hallett should be preserved: Cleaning Lake Hallett" receives Senior Achievement Paper award. Read his research paper .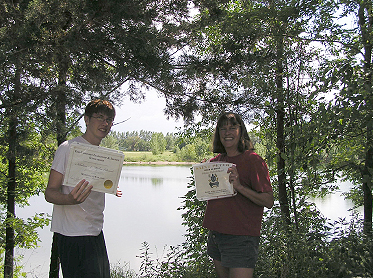 Gustavus students survey about Lake Hallett. A group of Gustavus students did a survey on Saint Peter resident's perceptions of Lake Hallett. Interesting points we noted are that 13 percent had never heard of the lake, only 27 percent knew there was a public access and an overwhelming 87 percent would support the City purchasing the private property where community events such as the Polar Plunge and the Fireman's Ice fishing contest are held to assure public access in the future. Look at the survey and see the results.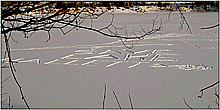 COUNTY BOARD DECIDES CITY GOVERNMENT HAS NAMING RIGHTS TO LAKE HALLETT
---
Unnamed lake 52-0001 continues to be the official DNR name for Lake Hallett
Unnamed lake 52-0001 continues to be the official DNR name for Lake Hallett. The City administration will continue to insist all city staff refer to it as "Hallett's Pond." Others will continue to call it Lake Hallett. Todd Prafke, the city administrator, as spokesperson for the Saint Peter City Council, could have moved to name the lake whatever he wanted and the matter would've been settled. He chose to leave the lake name as Unnamed 52-0001.

The status of the lake as a Public Protected Waters Wetland under the care of the Minnesota Department of Natural Resources remains the same. Within the state of Minnesota no individual or municipality can own a public waters.

Todd Prafke (City administrator), Russ Wille (Economic Development director) and City Council Representatives John Kvamme, Jerry Pfieffer and Kimberly Schultz were all present. It is interesting how much of a threat the term "Lake Hallett" is to the Saint Peter City Administration.

The City administration was adamant that the term "lake" not be used to refer to this body of water because it does not fit in with their future goals for the area. We are still trying to get information about what exactly these goals are. The Nicollet County board unanimously agreed to vote according to the City Administration's wishes by denying the petition.

Although, as KEYCTV reported, Commissioner James Stenson did comment "The Nicollet County Board recommended that the St. Peter City Council suggest a name since the city has assumed possession of Hallett's Pond" Commissioner Stenson and others who claim the City owns the lake are wrong. According to Minnesota State law the City of Saint Peter did not, cannot and never will be able to take possession of any public waters including Lake Hallett.

If anyone has any comments, suggestions, ideas on how the Association should proceed, please share with us!

Thank You! Trudi Olmanson, Lake Hallett Association, 302 Saint Julien Street, Saint Peter, MN 56082, 507-931-6679

Nicollet County board hearing Feb 24 2009.
---
For decades children and adults have discovered the joys of
Lake Hallett...
fishing, swimming, boating, floating, snorkeling, SCUBA dving and exploring this jewel in the midst of the city.
The Lake Hallett Association is working to provide this same opportunity to future generations.
Thank you for your continued support.
---
Check it out!
Lake Hallett is on the NASA website.
NASA site "Testing the Waters".
Commentary and pictures of Lake Hallett on the 2nd page "Plumbing the Depths".
Mission Statement
The Lake Hallett Association is dedicated to the protection and promotion of Lake Hallett as an environmentally-sound recreational and aesthetic resource for the citizens of the St. Peter Area. Since Lake Hallett is one of the cleanest lakes in southern Minnesota, we believe it is better to enjoy this natural resource as it is now then to degrade it by using it for storm water treatment of St. Peter's industrial and residential runoff. It has become well understood by water resource managers that storm water from agricultural and urban areas has degraded many of our precious water resources (especially in Southern Minnesota). We believe that the citizens of St. Peter will be best served by the local governing body by diversion of the storm water away from lake Hallett. This would be the most cost effective way to maintain the current water quality of Lake Hallett for generations to come. Diversion of the treated storm water could be done relatively easily and would be much less expensive then available lake restoration and maintenance techniques that will be needed if the lake continues to be used for storm water treatment.
Highlights from Past Projects