Mission Statement
Action Plan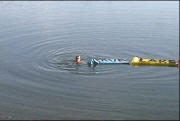 Save Lake Hallett! Learn how!
Newsletter Contents
Spring 2008
• Spring 2008
• 7th Annual Cleanup
• Volunteers Needed
• Newsletter Archive

---
Upcoming Events
Sun. May 3 2008. 1pm-3pm.
Spring 2008 Lakeshore Cleanup. Association meeting follows. Snacks & water provided.
Sat-Sun. Sept. TBD 2008
TBD-Rockbend Folk Festival.
Fall 2008 volunteers needed for the LHA information booth. Volunteer booth both days.
---
Photo Gallery

Winterfest 2007 Polar Plunge

Help Keep Your Lake Clean
---
Movie Gallery
DSL or Cable Speed
DSL or Cable Speed
---
Associaton Dues
Membership has changed!
LHA dues may be paid online.
---
Free Music

Free music courtesy City Mouse
Moonlight Baby • Children Go Where I Send Thee • Smile All Over •
Moonlight Baby w/Symphony Orchesta
More about City Mouse...

• Current Newsletter
• Spring 2007 Newsletter
• Winter 2007 Newsletter
• Summer 2006 Newsletter
• Spring 2006 Newsletter
• Summer 2005 Newsletter
• Spring 2005 Newsletter
• Winter 2005 Newsletter
• Summer 2004 Newsletter
• Fall 2003 Newsletter
• Summer 2003 Newsletter
---

Newsletter Feb 2001.
The Lake Hallett Association is dedicated to the protection and promotion of Lake Hallett as a recreational and aesthetic resource for the citizens of Saint Peter and the surrounding area.
---
Download the Newsletter
Download the current newsletter in PDF format. Spring 2008 Lake Hallett Association Newsletter. Download the current newsletter in Word Doc format. Spring 2008 Lake Hallett Association Newsletter
Join us on Sunday May 3th from 1:00 pm - 3:00 pm at 302 Saint Julien Street. Watch for the signs. Bags will be provided. Everyone welcome! The annual meeting will follow. Volunteers can learn about volunteer opportunities for the Lake Hallett Monitoring Plan 2008 sampling season.
The Lake Hallett Association is looking for volunteers to assist with the 2008 monitoring plan. Training will be provided. Please call Trudi Olmanson at 507-931-6679 or email webmaster@lakehallett.com for more information.
Contact
Lake Hallett Association
302 St. Julien St.
St. Peter MN 56082

---
"Never doubt that a small group of thoughtful, committed citizens can change the world. Indeed, it is the only thing that ever has."
-Margaret Mead
---
If the City of St. Peter's treatment of Lake Hallett continues the Community of St. Peter is on the verge of losing a Valuable Community Asset:
Your City Council has decided this lake better serves the community as a place to dump polluted urban storm water than as a recreational resource for the community.

This picture taken February 13th 2005 clearly shows polluted storm water pouring into Lake Hallett.

Your City Council did not purchase property for a park in this area. The property purchased by the City was to allow for the addition of more polluted storm water into Lake Hallett and to build the WasteWater Treatment Plant.
Although there has been talk of purchasing additional property in the Lake Hallett area for decades, an option has now been signed to sell all the remaining property to a large development company.
The only City-owned property is the 30-foot wide buffer zone along part of the shoreline. This is slated for a 1/2-mile long 8 to 12-foot wide gravel road for walking, biking and City vehicles. This leaves little room for trees, a beach, picnic areas, playground equipment, parking or restrooms. This also violates Best Management Practices (BMPs) and Minnesota State Shoreland Management Standards.
There is no drive in public access or any plans for one. This means no public boat access. Without this public access the Department of Natural Resources will not stock the lake or put in a handicapped accessible dock. The only public access will be the parking lot of the WasteWater Treatment Plant.
---
Join The Lake Hallett Association
Yearly Membership Dues $20.00
Pay your dues
online
or
Mail to:
Lake Hallett Association
302 St. Julien St.
St. Peter, MN 56082
Questions? Call Trudi Olmanson 931-6679
---