Mission Statement
Action Plan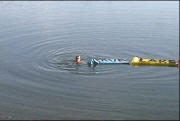 Save Lake Hallett! Learn how!
---

SPPA Connections-June 2003
100K Normal Speed
56K Dialup Speed

SPPA "Know Your Community"
100K Normal Speed
56K Dialup Speed

KARE 11 News - Mystery Barrels
256K Broadband Speed
100K Normal Speed
56K Dialup Speed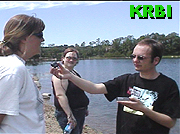 KRBI Radio Interview - June 2004
100K Normal Speed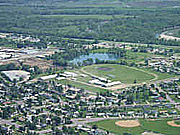 Aerial photo courtesy pilot Theresa Johnson and photographer Jon Smithers.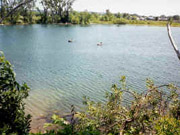 The clear waters of Lake Hallett.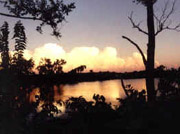 Sunset on Lake Hallett.
---
Home Page Index
• Current Home Page
• Winter 2008 - Council Updates
• Fall 2007 - City Election
• Spring 2007 - Lake Cleanup
• Winter 2007 - Plan Accepted
• Summer 2006 - Winners
• Spring 2006 - Carp Contest
• Winter 2006 - Zooplankton
• Fall 2005 - City Elections
• Summer 2005 - County Fair
• Spring 2005 - Shore Cleanup
• Winter 2005 - Newsletter Issue
• Summer 2004 - MN Lakes Asc
• Spring 2004 - Newsletter Issue
• Fall 2003 - Blanding's Turtle
• Summer 2003 - Fish Kill



• Current Newsletter
• Spring 2007 Newsletter
• Summer 2006 Newsletter
• Spring 2006 Newsletter
• Summer 2005 Newsletter
• Spring 2005 Newsletter
• Winter 2005 Newsletter
• Summer 2004 Newsletter
• Fall 2003 Newsletter
• Summer 2003 Newsletter
Welcome to the Lake Hallett Association
St. Peter, MN
Spring 2008. &nbsp Welcome to the Lake Hallett Association home page. Please read the Online Newsletter to find out what's been happening with the Lake Hallett Association.

Annual Lake Shore Cleanup. Volunteers are needed for the annual lake shore cleanup. Mark your calander May 3, 2008 1-3pm. Snacks and water provided. Learn more about Lake Hallett by volunteering to assist with the Lake Monitoring Plan for 2008. Learn more at the cleanup.

Lake Hallett Monitoring Plan Completed for Year Ended 2007. Its freely available to the public in PDF format. The plan and related collateral is publicly disclosed in our Membership Monitoring Plan page.

The Lake Hallett monitoirng plan was partially sponsored through grants from Minnesota Waters and volunteers the plan has been in effect since acceptance January 9th, 2007. The Year End Plan was updated for official publication March 21, 2008. In accordance with the monitoring plan objectives a bound copies were delivered to a list of designated users and interested parties.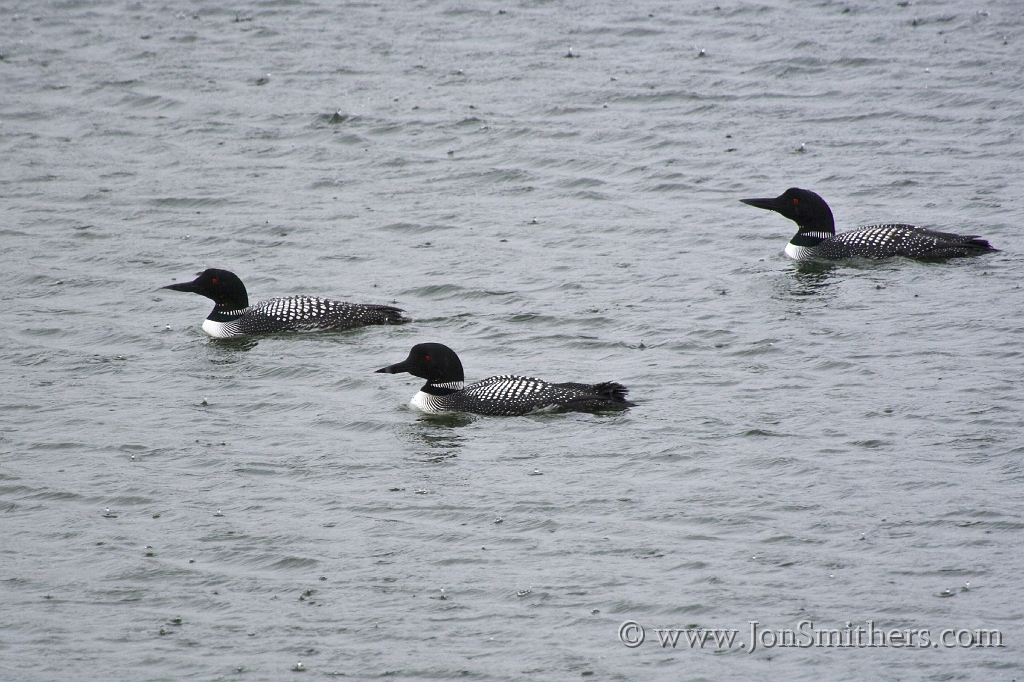 Loons on Lake Hallett April 2008 courtsey Jon Smithers
CITY COUNCIL UPDATES
---
Dodd Avenue Pedestrian Project includes funding for Stormwater Drainage
Dodd Avenue Pedestrian Underpass Project Bid Award. Public Works Director Giesking recommended acceptance of the bid submitted by Chard Tiling and Excavating in the amount of $547,536.85 for the Dodd Avenue Pedestrian Underpass Project. Giesking indicated the project would be funded by a combination of federal grant funds, Municipal State Aid funds, and water utility funds. Giesking pointed out the project included an asphalt trail through the underpass structure, watermain, stormwater drainage and a retaining wall. In motion by Pfeifer, seconded by Eichmann, Resolution No. 2008-57 entitled "Resolution Awarding Bid For Dodd Avenue Pedestrian Underpass Project" was introduced. Upon roll call, with all in favor, the Resolution was declared passed and adopted. A complete copy of Resolution No. 2008-57 is contained in the City Administrator's book entitled Council Resolutions 16. Source: Minutes Of The City Council Meeting - MARCH 24, 2008.
---
For decades children and adults have discovered the joys of
Lake Hallett...
fishing, swimming, boating, floating, snorkeling, SCUBA dving and exploring this jewel in the midst of the city.
The Lake Hallett Association is working to provide this same opportunity to future generations.
Thank you for your continued support.
---
Check it out!
Lake Hallett is on the NASA website.
NASA site "Testing the Waters".
Commentary and pictures of Lake Hallett on the 2nd page "Plumbing the Depths".
Mission Statement
The Lake Hallett Association is dedicated to the protection and promotion of Lake Hallett as an environmentally-sound recreational and aesthetic resource for the citizens of the St. Peter Area. Since Lake Hallett is one of the cleanest lakes in southern Minnesota, we believe it is better to enjoy this natural resource as it is now then to degrade it by using it for storm water treatment of St. Peter's industrial and residential runoff. It has become well understood by water resource managers that storm water from agricultural and urban areas has degraded many of our precious water resources (especially in Southern Minnesota). We believe that the citizens of St. Peter will be best served by the local governing body by diversion of the storm water away from lake Hallett. This would be the most cost effective way to maintain the current water quality of Lake Hallett for generations to come. Diversion of the treated storm water could be done relatively easily and would be much less expensive then available lake restoration and maintenance techniques that will be needed if the lake continues to be used for storm water treatment.
Highlights from Past Projects