Mission Statement
Action Plan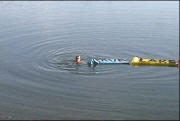 Save Lake Hallett! Learn how!
---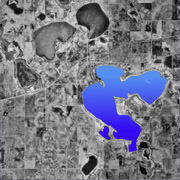 Satellite view of Madison Lake
LAKE INFO
Name:
Madison Lake
County:
Blue Earth
Minor Watershed #:
32086
DNR Waters Lake #:
07004400
Acres:
1389.10
PWI Class:
P
Zoning:
Recreational Development
PWI Classifications
Protected Water Inventory Classification. Classifications include:
P =
Protected (Public) Water
W =
Protected (Public Waters) Wetland
N =
Not Protected Water or Wetland
A =
Protected Water or Wetland in an adjacent county; not protected in the indicated county
R =
Renumbered; water has been assigned a legal Protected Waters Inventory number different from historic Bulletin 25 identification number
Zoning Class
Zoning classifications of lakes based on current DNR approved shoreland ordinances. Classifications include: Natural Environment, Recreational Development, General Development, Multiple, Not in Shoreland Program.
Source:
MRDBC
The Lake Hallett Association is dedicated to the protection and promotion of Lake Hallett as a recreational and aesthetic resource for the citizens of Saint Peter and the surrounding area.
---
MADISON LAKE - Madison Lake, MN
UNDER CONSTRCUTION JUNE 2006. Please return to this page in the future to see its finished content. Thank You.
Madison Lake is a large, popular recreational lake located in Blue Earth County in Southern Minnesota. The local town, Madison Lake, celebrates its lake life-style with PaddleFish Days held near the end of July. The celebration with street dance was brought about when a Paddlefish washed up on the beach in the 1980's.
Recently the MN DNR updated the popular "Bridge" fishing hole with with concrete accessiblity trails and piers.
Though Madison Lake is very large and deep it suffers the typical lake water problems of southern Minnesota.
Madison Lake Fishing Pier


Fishing Pier


Channel Bridge

Parking Lot Conjestion

Madison Lake

Madison Lake

Madison Lake

Madison Lake

Small Bay

Madison Lake

Bridge View